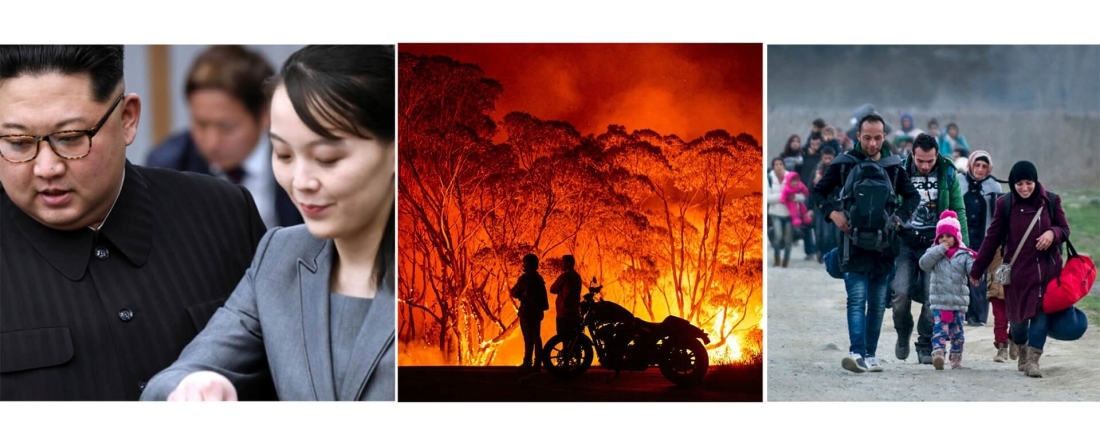 ***Tonight's presentation by Assistant Secretary of State Ellen McCarthy has been cancelled in accordance with the University of Maryland's advisement against non-essential large gatherings. We are dismayed by this turn of events, but the health and wellbeing of the community takes precedence. 
Please accept our sincerest apologies for the inconvenience. This event has generated a great amount of interest, and we look forward to rescheduling in the near future.***
Access to information is crucial for the conduct of international diplomacy and cooperation. The U.S. State Department maintains its own intelligence shop for this purpose. As U.S. diplomacy has changed in response to the nature of global challenges, the State Department's Bureau of Intelligence and Research has had to evolve as well. In honor of International Women's Day, Assistant Secretary of State of the bureau, Ellen E. McCarthy (SPP '88), will discuss how the bureau has adapted to recent global challenges and about her experiences as a woman in the field of international security.
Featuring a talk and discussion with:
Ellen E. McCarthy Assistant Secretary of State, Bureau of Intelligence and Research & School of Public Policy Alum, '88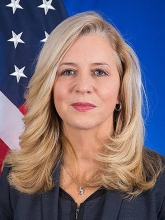 Ellen E. McCarthy was appointed by President Trump to be the Assistant Secretary of State for the Bureau of Intelligence and Research. She was sworn in on January 17, 2019.
Ms. McCarthy returns to government service after three years in the private sector, where she served as President of Noblis NSP, leading its mission to serve clients in the Intelligence Community (IC). Before joining Noblis, from 2015 to 2018, she capped an over 25-year career in the IC serving as Chief Operating Officer of the National Geospatial-Intelligence Agency. From 2008 to 2012 she served as the President of the Intelligence and National Security Alliance (INSA), which supports government policy and programs relating to cyber security, counter intelligence, acquisition, and homeland security.
From 2004 to 2008, Ms. McCarthy was the Director of the Human Capital Management Office and the Acting Director of Security in the Office of the Under Secretary of Defense for Intelligence (OUSD(I)). At DoD, she focused on policy development and strategy relating to intelligence reform, resource management, acquisitions, collection authorities, and personnel. Ms. McCarthy also served the Director of Intelligence Operations, Strategy, and Policy for the United States Coast Guard (USCG) and played a critical role in moving the USCG intelligence program into the IC, establishing Maritime Intelligence Fusion Centers, expanding USCG attaché presence worldwide, and establishing new intelligence and law enforcement collection capabilities.
Ms. McCarthy started her government career as an all source intelligence analyst at the Office of Naval Intelligence and at Atlantic Fleet. Before joining the IC, she served as a technical research analyst at the Institute for Defense Analysis supporting the Strategic Defense Initiative Organization.
Ms. McCarthy is a graduate of the University of South Carolina and holds a Master's Degree in Public Policy from the University of Maryland.