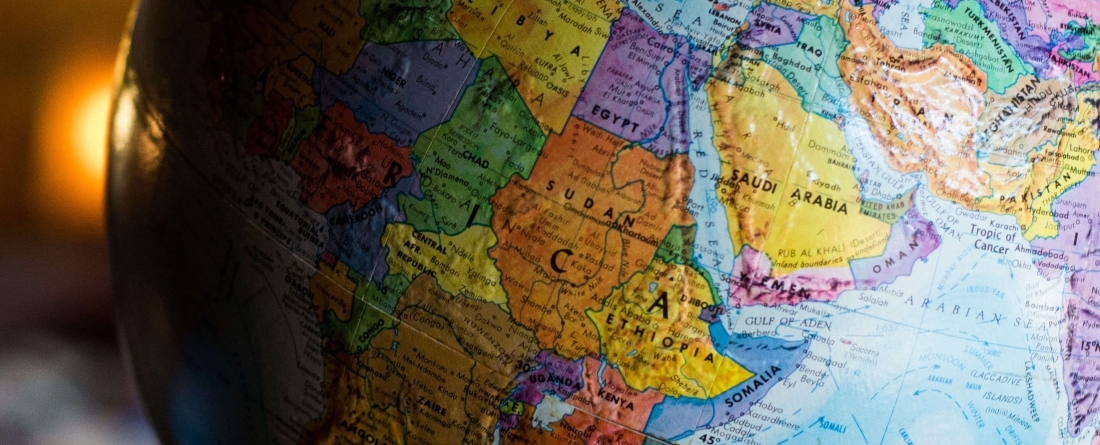 Description
This study measures the impact that a core U.S. counterterrorism tool, Foreign Terrorist Organization Designation, has had on Salafi jihadist terrorist organizations to assesses how and where effects were achieved. Using publicly available data, this study suggests that designating a group as a Foreign Terrorist Organization (FTO) constrains some terrorist activity, particularly when the group's operations are contained within a national or political boundary. Using quantitative and qualitative mixed methods, this study compares FTO designation with changes in Salafi jihadist terrorist groups' behavior over time. Quantitative measures of groups' behavior suggest FTO designation, and more specifically designation associated activities, may reverse some pre-designation rise in attack frequency but it is not statistically significant and does not affect group membership or attack type. Qualitative case studies reveal that a terrorist group's international versus national presence and its goals better explain variation in outcomes across groups than FTO designation and its associated activities. Groups able to flex across geographic or national boundaries seem more resilient to policy pressure emanating from designation-associated activities. The most international group, AQIM, was the most seemingly unaffected by designation, while the most regional focused group, TTP, was the most impacted. This study also concludes that gathering improved official data, including yearly metrics on designation-associated activities and their effects, can better inform U.S. Government efforts to constrain terrorist activity. As the U.S. Government focuses more resources on countering nation-state actors and reduces its CT expenditures, improving and tracking metrics associated with FTO designation can help guide future operations to target Salafi jihadist groups more efficiently.
Speaker Bio
Amy Sturm is a National Intelligence University Research Fellow
focused on evaluating the impact of the Global War on Terror, specifically if the U.S. government designation and targeting of foreign terrorist organizations has a measurable impact on the behavior of terrorist groups. She also serves as a member of the Georgetown Security Studies Program's Adjunct Faculty teaching graduate courses on terrorism and counterterrorism. Amy previously served as an Operations Officer for NSA's Directorate of Engagement and Policy, working with senior leaders to advance NSA's integrated policy, strategic planning, compliance, strategic communications, and engagement with foreign partners. She helped establish the Interagency Engagement Office at NSA and served as the Deputy Chief of NSA's Counterterrorism Engagement Staff, responsible for 24/7 responses to National Security Council CT priorities, emergent threats, and strategic integrated support to White House policy actions. Prior to joining NSA, Amy worked as an intelligence analyst for U.S. Special Operations Command to assess the tactical, operational, and strategic threats posed by terrorist organizations to U.S. interests. She worked with specialized teams to synchronize NSA and interagency efforts against high profile targets in overseas contingency operations. She deployed to Afghanistan in 2012 in direct support of combat operations. Amy has served in a variety of interagency positions, to include as a Senior Analyst to the FBI 9/11 Review Commission and a Graduate Fellow at the Central Intelligence Agency's Directorate of Intelligence in Counterterrorism. Prior to joining the Intelligence Community, Amy worked in the government, academic, and non-profit sectors as a Public Affairs Specialist for U.S. Army Garrison Darmstadt, a Research Assistant at Georgetown University, and a Herbert Scoville Jr. Peace Fellow at the Henry L. Stimson Center.
Amy's awards include two Joint Civilian Service Commendation Medals from the Defense Intelligence Agency and Joint Special Operations Command, the Army Achievement Medal for Civilian Service, the NATO Medal for service to the International Security Assistance Force in Afghanistan, the Herbert Scoville Jr. Peace Fellowship, and the Harry S. Truman Scholarship. Amy received a B.A. in Political Science and Diplomatic Studies from Illinois Wesleyan University and a Master of Arts in Security Studies from Georgetown University. She is working to complete a Ph.D. in Public Policy from University of Maryland in International Security and Economic Policy and holds professional certifications in intelligence analysis from the Defense Intelligence Agency and the National Security Agency.
Event Information
This talk will be delivered in person in Susquehanna Hall 1103 with a remote viewing option via Zoom. A Zoom link will be sent out one hour before the event start time to all those that register.