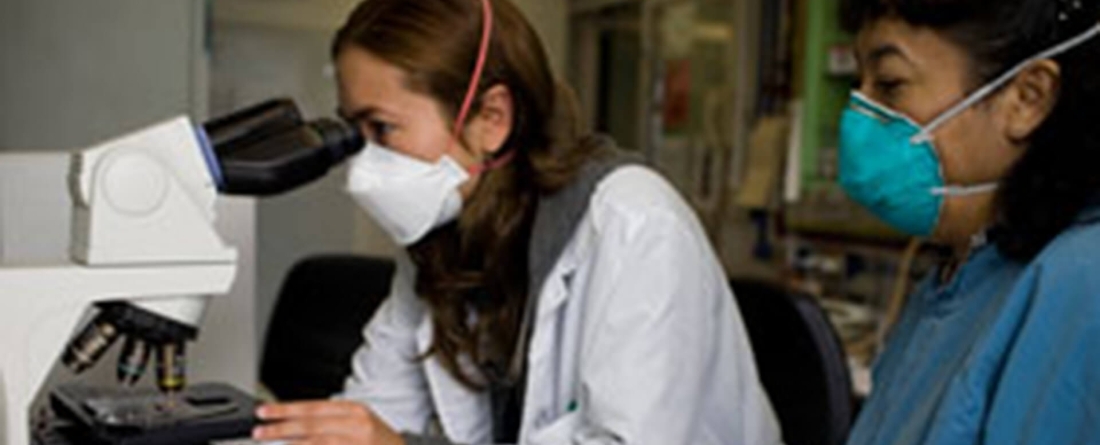 This event will feature a panel discussion with:
- Catherine Worsnop, Assistant Professor, School of Public Policy; 
- Robert Sprinkle, Associate Professor, School of Public Policy; and 
- Gregory Schrank, Assistant Professor of Medicine, School of Medicine.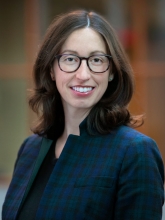 Catherine Worsnop is an assistant professor at the University of Maryland School of Public Policy. She is also a research associate at the Center for International and Security Studies at Maryland (CISSM). Her research focuses on global governance and, specifically, on the role of international organizations in global health security.
Current projects examine international cooperation during global health emergencies and state compliance with WHO's International Health Regulations. Work on these topics has been published or is forthcoming in The Review of International Organizations, Global Health Governance, and International Studies Perspectives. Other ongoing projects address international cooperation in the areas of climate change, human trafficking and building domestic outbreak response capacity.
Worsnop holds a PhD in Politics from Brandeis University (2016) and a BA in government from Colby College (2008). Before joining UMD, she was an assistant professor in the Health Sciences Department at Worcester State University. Previously, she worked with the Roundtable on Value & Science-Driven Health Care (now the Leadership Consortium for a Value & Science-Driven Health System) at the National Academies.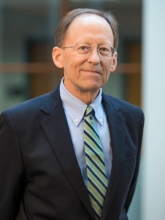 Robert H. Sprinkle works at the intersection of politics and the life sciences. He studied history at Dartmouth College and medicine at the University of Cincinnati and trained clinically at the University of Virginia and the University of Texas Southwestern Medical Center, Dallas. He is a diplomate of both the American Board of Family Medicine and the American Board of Pediatrics and a fellow of the respective clinical academies; he maintains current certification in both specialties and medical licensure in four states. He earned his second doctorate, the PhD, at the Woodrow Wilson School of Public and International Affairs, Princeton University, where for two years he was supported by a MacArthur Foundation Social Science Research Council Fellowship in International Peace and Security; his first graduate-school summer he spent as a refugee-camp physician on the Thai-Cambodian border. 
In 1995 he joined the University of Maryland School of Public Policy, where he is now a tenured associate professor; during a 2007-2008 sabbatical year at Dartmouth he held visiting positions in ethics, in public policy, and in pediatrics. He is the author or coauthor of papers and chapters in clinical medicine, bioethics, health policy, bioengineering, environmental policy, political theory and biosecurity and is the author of one book, Profession of Conscience: The Making and Meaning of Life-Sciences Liberalism (Princeton University Press, 1994), an intellectual history of political-ethical thought in the life sciences. From 2001 to 2008 he was Editor-in-Chief of Politics and the Life Sciences. In 2009 he was elected chair of the Council of the Association for Politics and the Life Sciences. At Maryland he teaches graduate and undergraduate courses across the range of his interests, directs the public policy doctoral program, heads the Health Policy specialization and co-directs the University of Maryland sustainability minor.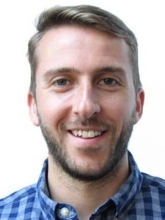 Greg Schrank is originally from Massachusetts where he earned an undergraduate degree in biology from Boston College before attending medical school at the Lewis Katz School of Medicine at Temple University in Philadelphia. He went on to complete Internal Medicine residency training at the New York University Grossman School of Medicine, where he also served as a chief medical resident. Dr. Schrank returned to Boston for a fellowship in Infectious Diseases at Beth Israel Deaconess Medical Center. There, he completed additional fellowship training in infection control and hospital epidemiology and obtained a Masters in Public Health from the Harvard T.H. Chan School of Public Health. After fellowship, Dr. Schrank joined the faculty at the University of Maryland School of Medicine as an Assistant Professor of Medicine in the Division of Infectious Diseases. He sees patients at the R Adams Cowley Shock Trauma Center and serves as an Associate Hospital Epidemiologist for the University of Maryland Medical Center. In addition to his clinical work, Dr. Schrank's research interests include antimicrobial resistance, healthcare-associated infections, and emerging infectious diseases. He is currently a co-chair of the 2019-nCoV Preparedness Committee for the Medical Center and the University of Maryland, Baltimore.