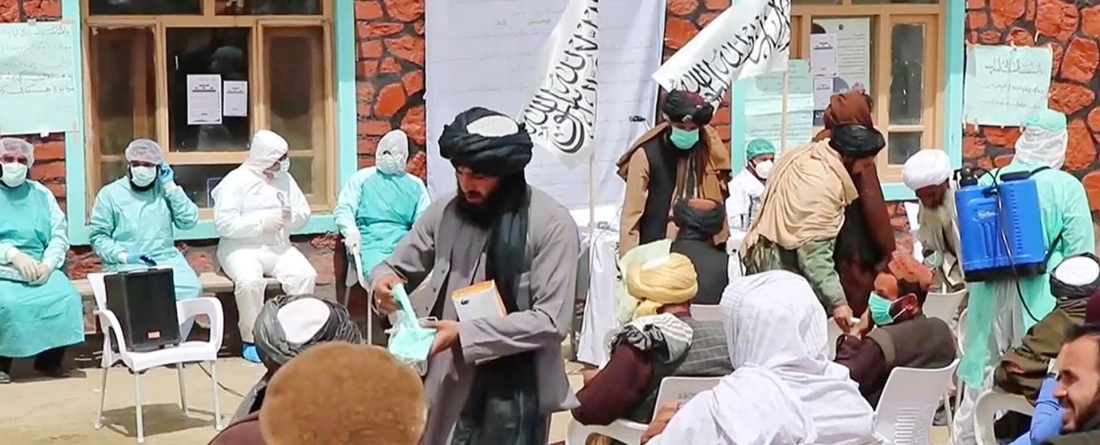 In response to outbreaks of COVID-19, armed insurgent groups around the world have jumped into action. Some—such as the Taliban in Afghanistan—have supported public testing and treatment; others—such as Al Shabab in Somalia—have resisted and undermined international health assistance. Understanding the divergent reactions of armed groups to health assistance is the subject of the winning proposal in the 2020 CISSM Seed Grant competition.
The winning project, led by assistant professors Alec Worsnop and Catherine Worsnop, will place these dynamics within the broader strategic context of civil wars by examining why some armed groups choose to assist NGOs in the provision of health care services while others disrupt assistance programming and target personnel. In doing so, Worsnop and Worsnop will identify barriers to the provision of health assistance under these circumstances and suggest ways for health workers to better prepare to operate in these environments. The work will also help policy makers realign incentives to make it more possible for health workers to operate in conflict zones.
"This work will marry CISSM's long-standing interest in understanding the local dynamics of civil conflict and its work to identify how innovative forms of international cooperation, including on health policy and disaster response, can improve human security," said CISSM Director Nancy Gallagher. Gallagher, Dean Robert Orr, Assistant Dean Chandrika Rallapalli, and CISSM Associate Director Jonas Siegel constituted the competition's review committee.  
"This project will advance important streams of work in each of our research agendas and will allow us to engage School of Public Policy students in the research process," said Catherine Worsnop. "We are grateful to CISSM for this support," said Alec Worsnop.
In addition to the project on armed conflict and health assistance, the review committee also awarded a smaller grant to Associate Professor Angela Bies and doctoral candidate Zhongsheng Wu, who will use their funding to investigate how Chinese nonprofit organizations respond to sometimes competing institutional and normative constraints during periods of normal operation and in periods of crisis, such as those brought on by the COVID-19 outbreak. The China study will serve as the first component of a larger comparative study on these dynamics.
The 2020 CISSM Seed Grant competition was launched in 2017 and has supported half a dozen SPP faculty and student research projects on a range of security and governance-related challenges. The competition is supported by the Yamamoto-Scheffelin Endowment for Policy Research.