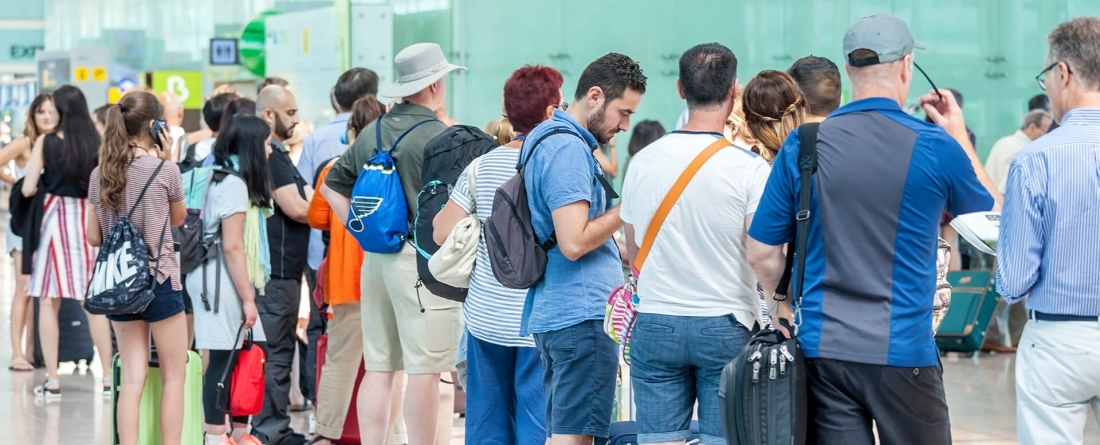 Via Maryland Today / By Chris Carroll 
Countries around the globe trying to halt the spread of the novel coronavirus have scrambled to enact international travel and trade restrictions at their borders—exactly the type of responses the World Health Organization (WHO) recommends against. Now, a study including a University of Maryland expert on WHO's International Health Regulations will examine why governments flout WHO guidance, and whether their actions—or overreactions—do more harm than good.
The two-year project announced last week is funded by a Canadian government grant of about $365,000, and ultimately aims to create a decision tool for governments and companies so they can properly respond in high-pressure, uncertain situations like the current COVID-19 epidemic.
To get to that point, the team will first categorize and track cross-border measures adopted during the COVID-19 outbreak as well as five earlier outbreaks WHO classified as global public health emergencies, from 2009's H1N1 pandemic to an Ebola outbreak that began in the Democratic Republic of the Congo in 2018.
"We'll be cataloguing things such as which countries have taken border measures like visa bans, border closures, flight suspensions, entry restrictions, and population-specific measures like quarantining all people who have come from China," said Catherine Z. Worsnop, assistant professor of public policy and co-principal investigator on the grant.
The team, led by health sciences Professor Kelley Lee of Simon Fraser University, will then review existing data about such actions—from previous outbreaks as well as data coming in on the current one—to look for evidence of effectiveness in delaying or stopping disease at the border.
On the flipside, Worsnop said they'll also look for evidence of harm from such measures, ranging from economic damage to human rights effects. There's also a possibility, she said, that border measures use resources that could be better spent on interventions that research has already shown are effective, like beefing up diagnostic capacity and health care worker training.
The team will examine four governments in depth—Australia, Canada, Hong Kong and the United States—to understand their decisions regarding WHO guidance during COVID-19.
"We're hoping we can strengthen the evidence base (for WHO's recommendations) in a way that governments will understand and find useful so that they can make informed policy decisions," she said. "We want to create a decision tool for governments so that they can figure out what to do, use resources wisely, avoid wasting time and effort, and ultimately save more lives during outbreaks."