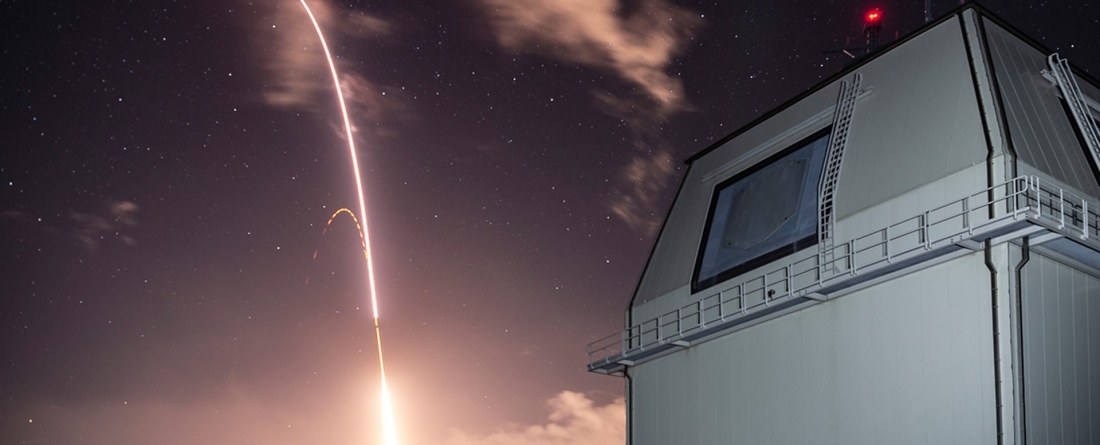 CISSM affiliates, Dr. Steve Fetter, professor at the School of Public Policy and dean of the Graduate School, and Dr. Jaganath Sankaran, assistant professor at the University of Texas, Austin, contributed to a recent report on ballistic missile defense commissioned by the American Physical Society's (APS) Panel on Public Affairs. The report aims to inform the public, policymakers, and experts alike, and will be briefed in a webinar at noon on Wednesday, February 16, 2022.
Thirteen experts formed a study group to examine key questions, including North Korea's ballistic missile capabilities, challenges facing missile defense, midcourse ballistic missile defense systems, and the potential capabilities of proposed boost-phase systems to defend against North Korea's intercontinental ballistic missiles (ICBM). Some members of the study group have worked on missile defense issues since President Reagan launched the Strategic Defense Initiative and participated in the 2003 APS boost phase missile defense study, while others are younger scholars who bring new perspectives.
"The study group deliberated extensively, consulted with numerous outside experts, and performed a detailed and independent evaluation to arrive at their conclusions." said Sankaran.
After reviewing advances in offensive missiles and missile defense in recent years, the study group raises concerns about U.S. spending and reliance on ballistic missile defense. The United States has invested $350 billion in missile defense to date. Yet, the current midcourse system intended to counter North Korean ICBMs cannot be expected to provide "a robust or reliable defense against more than the simplest attacks by a small number of relatively unsophisticated missiles within the 15-year time horizon of this report." The report also identified major technological and economic challenges for two boost phase options that are unlikely to be solved any time soon.
"Missile defenses can be both ineffective and counterproductive: ineffective because they are vulnerable to countermeasures; counterproductive because they cause adversaries to build up forces and take other steps that decrease U.S. security," argued Fetter.
The APS Office of Governmental Affairs will be holding a webinar briefing on the report on Wednesday, February 16th at 12:00pm ET. The event will be moderated by Fetter and the study's group leaders, Dr. Laura Grego, Professor James Wells, and Professor Fred Lamb will present the study's findings.
Interested parties may register for the webinar here.
The full report can be accessed here.