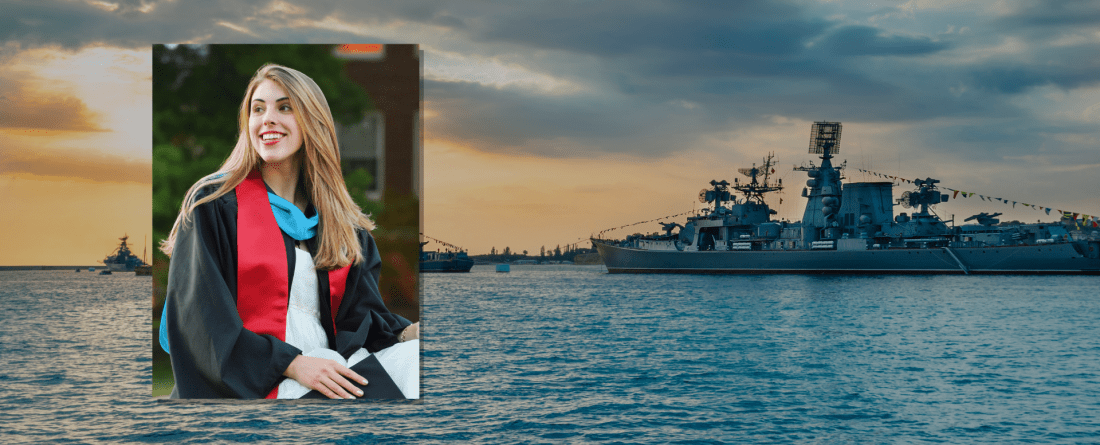 Through experiential learning opportunities like capstone projects, Policy Terps are able to partner with professional clients and apply their knowledge and skills to real problems in the policy world. 
As part of her International Security and Economic Policy (ISEP) specialization, Phoebe Devos-Cole MPP '22 partnered with Political Science Assistant Professor Jen Spindel at the University of New Hampshire to look at the intersectionality of gender and leadership in the U.S.military and how women are viewed as leaders in the military.
Devos-Cole first spoke to Spindel at a Center for International and Security Studies at Maryland (CISSM) Global Forum during her first year at SPP. Devos-Cole's research interests include defense policy, international security and civil-military relations, and Spindel's work aligned perfectly for a potential capstone project. 
As part of the project, Devos-Cole conducted qualitative research and interviewed servicemembers and veterans about their experiences with the topic, producing a literature review, memorandums on her findings and eventually a comprehensive research paper. 
"Both men and women can be effective leaders in the military, though women face a number of challenges in their role as women in the military that translate to challenges they face as military leaders," Devos-Cole found. 
Devos-Cole found that she drew both from a number of courses at SPP for her research, such as PLCY688G, and a host of other disciplines as well, including psychology, sociology, political science and economics. But her favorite part of the experience was completing a project that will inform future research on an issue she both cares about and is affected by, as a woman joining the U.S. Navy after graduation.
"I would encourage students to pursue a capstone project that they are passionate about, '' advised Devos-Cole. "My work felt more meaningful not only because I was interested in it, but also I knew that it had the potential to impact others in a positive way."
LEARN MORE ABOUT SPP'S MASTER'S SPECIALIZATIONS