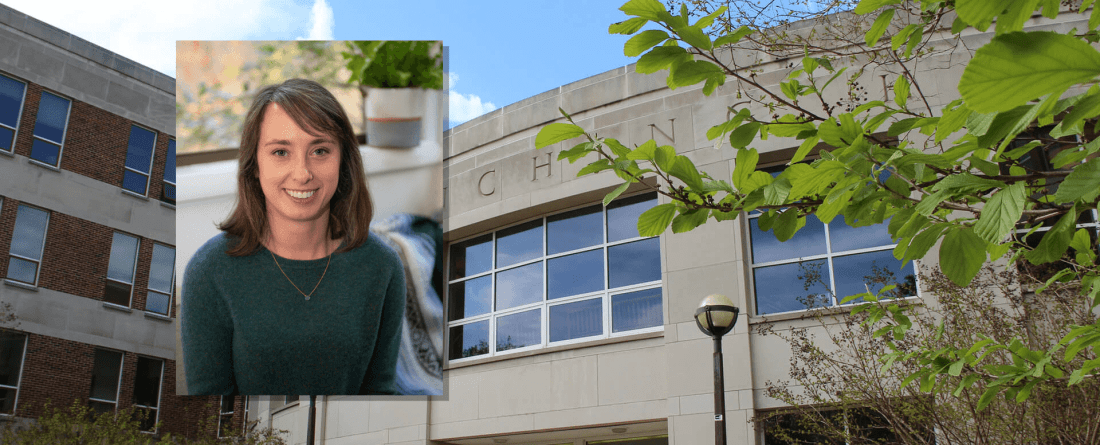 The School of Public Policy has awarded incoming doctoral student Lauren Samuelsen the 2020-2021 Kelleher Fellowship for International Security Studies. Samuelsen intends to examine nuclear material security policy in civilian settings while at the School of Public Policy.
Samuelsen is the second recipient of the Kelleher Fellowship, which was launched in 2019 to honor longtime School of Public Policy faculty member, Catherine M. Kelleher, who helped found the School and the Center for International and Security Studies at Maryland (CISSM). 
"Lauren's interest in international security research and advancing international cooperation are in lock-step with Catherine's pioneering role in advancing cooperative security," said CISSM Director Nancy Gallagher, who led efforts to found the fellowship.
"It is an honor to be selected for this award," said Samuelsen. "I look forward to following in the footsteps of Professor Kelleher and the many other researchers and students who've studied and worked at the school."
Samuelsen joins the School of Public Policy doctoral program after several years of academic and regulatory research, including stints at the National Consortium for the Study of Terrorism and Responses to Terrorism (START) at the University of Maryland. While at START, Samuelsen worked on projects related to the center's research on unconventional weapons and technology. She received an M.A. in Global Affairs and Human Security from the University of Baltimore in 2015, and a B.A. in International Relations from Goucher College in 2011.
 
The fellowship honors Kelleher's commitment to advancing the studies and careers of women in the field of international security. In addition to co-founding Women in International Security while at the School of Public Policy, Kelleher has served as a mentor to countless women students and professionals.