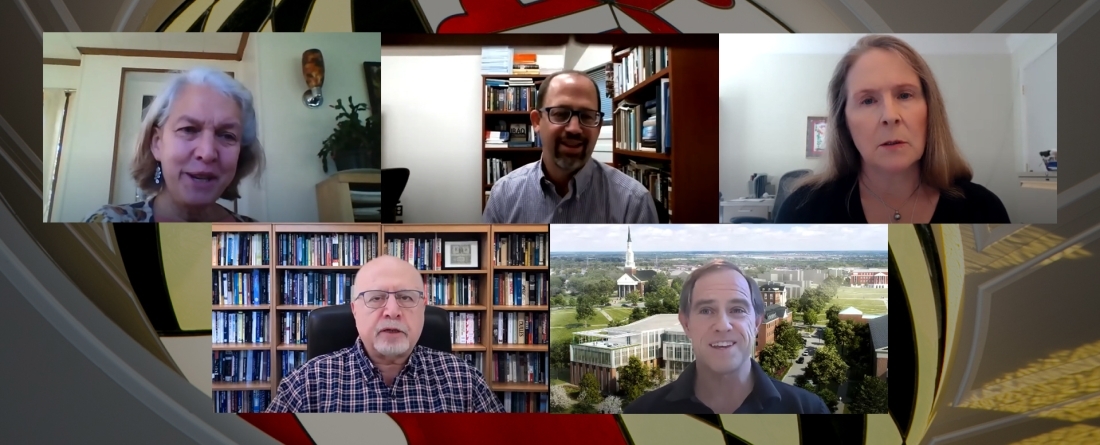 On Nov 11, SPP hosted a panel discussion breaking down foreign relations in a world post U.S. Election. Scott Lasensky, who served as policy advisor for the Obama administration, moderated the event. Focused on the parallels of a global pandemic, economic crisis and political tumult in the United States, these experts discussed the intersections of these issues and the rising foreign policy relations that will be present in 2021. 
 The topics included:
Led by Dean Orr, this topic focused on the new administration and efforts to rejoin agreements to help prevent climate change. Dean Orr explained that the Biden administration will rejoin the Paris Accord and the World Health Organization. He stated that other countries "are hungry for the U.S. to show leadership," among the climate and political crises.
Nuclear Nonproliferation and Arms Control
Nancy Gallagher's opening focused on nuclear weapons, "still the one thing in this world that could kill us within the time it takes to have this webinar." Gallagher explained that nuclear weapons are a big problem and yet are not on the list of things Biden will do on day one. 
Nuclear weapons use have increased substantially during the Trump administration by the withdrawal of the Cold War Treaty with Russia- New START. Gallagher explained that this act expires on February 5th, 2021 just days after Biden's Inauguration.
America in the Middle East 
Shibley Telhami focused on the crisis in the middle east and how it is not a top priority for the Biden administration given the current climate. Telhami explained that in order to move the conversation forward in the Middle East it "requires so much energy and effort, you cannot really do it," unless it's a top priority for the administration. He expects major differences in relations from the previous administration. There will now be much more coordination with national relations and security policies. He explained that the last administration used these relations to push an agenda of their own, which was "not in harmony with previous American policies and are in conflict with international law." 
U.S. Relations with China
Margaret Pearson's topic illustrated the challenges the Biden administration will face in rebuilding relations with China. Trump's policies will be likely to stay in place while the Biden administration tries to undo the damage to the relationship. "There is a greater degree of cooperation needed," stated Pearson. It is unclear the effort and tactics the Biden administration will use, but they must be different to be successful. The issue with this is with the amount of other items on Biden's agenda, which limits top priorities. Finally, Biden could run into bureaucratic complications with House Democrats who may have a differing view on what should be the administration's priorities. 
To conclude, the panel identified one person and issue to watch for in the Biden-Harris administration. Some answers included potential National Security Advisor and Secretary of Defense appointees including Susan Rice, Tony Blinken, Michele Flournoy. Issues panelist Nancy Gallgher is most eager to see is the reassurance to other countries that the United States is capable of "making binding international commitments and keeping them."