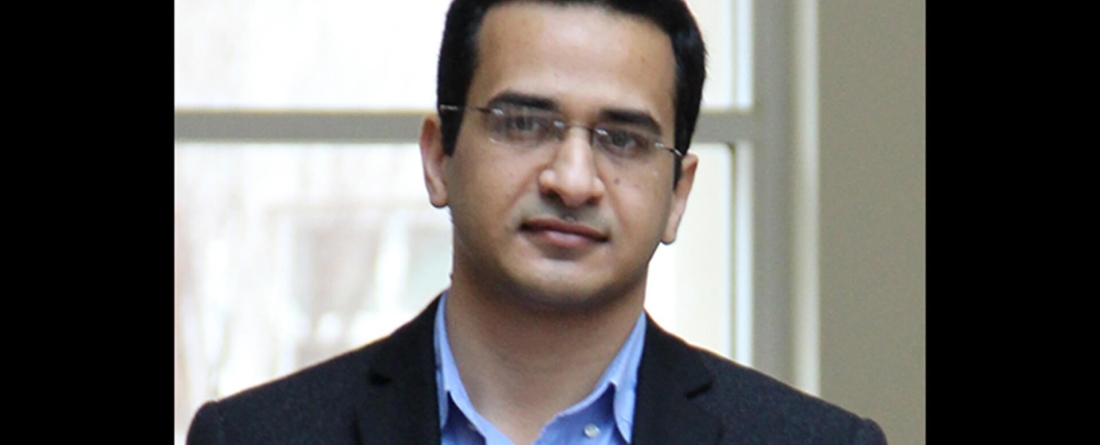 The University of Maryland's Graduate School awarded School of Public Policy doctoral student Zafar Imran with the Charles A. Caramello Distinguished Dissertation Award for the category of social science research. 
Imran's dissertation, "Climate Change and Political Contention - A Mechanism-based Framework," proposes a new theoretical framework to better allow researchers to understand the complex and emergent interactions between the effects of global climate change and social and political unrest. 
The Caramello Dissertation Awardees are selected by a multi-disciplinary, campus-level selection committee. One is selected in each of four broad disciplinary areas: Mathematics, Physical Sciences, and Engineering; Social Sciences; Humanities and Fine Arts; and Biological and Life Sciences.
READ A POLICY BRIEF BASED ON IMRAN'S DISSERTATION. 
"It is the interaction of changes in the natural system with a society's preexisting social, economic, and political processes, in addition to coping responses from vulnerable populations, that determine the nature and trajectory of social and political stresses," writes Imran. As such, Imran's dissertation asserts the need to focus on the "mechanisms and processes" that often go unobserved in most studies on the impact of climate change.
In addition to its theoretical work, the dissertation also completes a case-study of environmental and social dynamics in Pakistan and finds that "direct and indirect effects of climate change are interacting with the country's political economy, and imposing social and political stresses to the extent of stoking a social movement organized and run by vulnerable farmers."
The committee that selected Imran's work was chaired by Professor Patricia Alexander from the Department of Human Development and Quantitative Methodology, who noted that Imran's dissertation made "an unusually significant contribution to the discipline." Earlier this spring, Imran was also awarded the Yamamoto-Scheffelin Dissertation Prize and Imran has recently been appointed as a research associate at the Center for International and Security Studies at Maryland (CISSM). 
Learn more about the UMD Graduate School's student awards and honors.